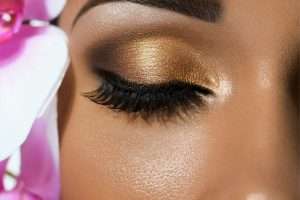 There's no denying that a good set of false lashes can take your makeup look from drab to fab in an instant. But if you've ever tried to apply them yourself, you know that it's not as easy as it looks. Trust us, we've been there. If you're ready to get your falsies on fleek, follow these simple steps.
Step 1: Prep your lashes.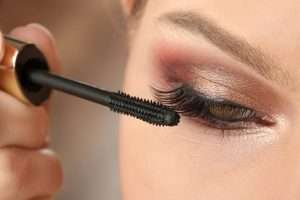 The first step to applying false lashes is to prep your own lashes by curling them and applying mascara. This will help the false lashes blend in with your natural lashes for a more seamless look.
Step 2: Trim the falsies.
Once you've prepped your own lashes, it's time to trim the falsies to fit your lash line. Start by holding the false lash up to your eye and seeing where it needs to be trimmed. Then, using a sharp pair of scissors, carefully snip away any excess lash until you're left with a strip that fits comfortably along your lash line without touching your eyelid.
Step 3: Apply lash adhesive.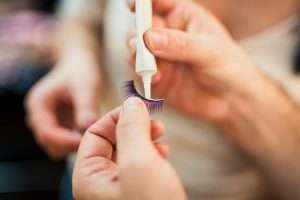 Now that your falsies are trimmed and ready to go, it's time to apply the lash adhesive. Squeeze a small amount of adhesive onto the back of your hand and then use a cotton swab or LashGrip Applicator Brushto apply it directly to the strip of the false lash. Be sure to evenly coat the entire strip and give the adhesive about 30 seconds to become tacky before moving on to the next step.
Step 4: Attach the falsies.
Once the adhesive is tacky, it's time to attach the false lash strip directly above your upper lash line, as close as possible to your natural lashes. Use tweezers or LashGrip Applicator Brushto place the strip on your lash line and then press down gently across the entire strip until it's fully adhered. If you need to, you can use a q-tip dipped in nail polish remover or oil-free makeup removerto gently loosen and remove any stubborn bits of adhesive.
Step 5: Conceal the band.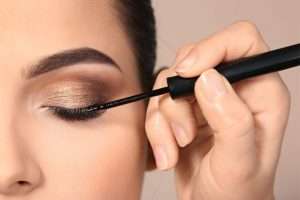 To help blend the false lashes with your natural ones, use an eyeliner pencil or liquid liner to lightly trace over the band of the falsies. We recommend using a waterproof formula so that it doesn't smudge throughout the day (or night). Apply mascara once again if needed (we usually do!) and voila—you're all done!
Applying false lashes may seem daunting at first, but trust us—it's really not that bad! With a little practice (and our handy tutorial), you'll be able to achieve professional-looking results in no time flat!