A makeup artist is someone who uses their creative talents to apply cosmetics and enhance the appearance of their clientele to look their best. They have a wide range of skills and techniques that they use to create different looks for their clients, depending on their individual needs and preferences. Makeup artists must be skilled in applying makeup, as well as choosing the right products for their client's skin type and coloring.
Makeup artists typically work in the fashion, film, television, and theater industries, but there is a growing demand for their services in the wedding industry as well. Many makeup artists are self-employed and work as freelancers.

Most makeup artists have completed a cosmetology program at a vocational school or community college. Some artists may also have a bachelor's degree in fine arts with a focus on photography or theater. Many makeup artists are self-employed and work on a freelance basis, but most of them take online makeup courses to enhance their skills and techniques.
If you're interested in becoming a makeup artist, there are a few things you should know. First, it's important to have a good understanding of different skin types and how to properly apply makeup for each one. You should also be familiar with a wide range of cosmetic products and know how to use them to create different looks.
Finally, it's helpful to be creative and have an eye for detail. If you have these qualities, then you may just have what it takes to be a successful makeup artist!
What Are The Responsibilities of a Makeup Artist?
When it comes to being a makeup artist, there are certain responsibilities that you need to uphold in order to be successful in the industry. They do this by using their knowledge of cosmetics and applying them in a way that enhances the client's features. Here are the other list of the duties and responsibilities of a makeup artist:
• Buying Products or Makeup Tool Kit: The must-have products for a makeup artist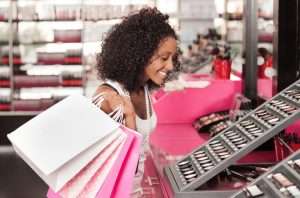 A makeup artist is not complete without a proper tool kit. They must have the right tools to be able to do their job properly. This kit should have all of the must-have products that are necessary for doing a flawless makeup job and it is important because they will help you create the looks that you want and need for your clients.
Some of these products include: foundation, concealer, powder, blush, contour powder, highlighter, eyeshadow primer, setting spray, and more. Without these products, it would be nearly impossible to do a good makeup job.  Whether you're just starting out or you're a seasoned pro, these are the products that you need in your kit.
• Take Bookings: Communicate with your clients to obtain their needs
As a makeup artist, it's important to communicate with your clients to find out what they need. This way, you can take their bookings and give them the best possible service. Here are a few tips on how to communicate with your clients to obtain their needs.
First, always be friendly and professional when communicating with your clients. This will put them at ease and make them more likely to open up to you about what they need. Second, ask questions about their desired look and what kind of makeup they usually wear. This will help you understand their needs better and give you an idea of what they want from their appointment. Finally, listen carefully to your clients' answers and take note of any specific requests they may have. This way, you can make sure that you fulfill their needs during their appointment.
When it comes time to take their bookings, you can ensure that you are meeting their needs. By taking the time to communicate with your clients, you will be able to build a strong relationship with them. This will result in repeat business and referrals.
• Do the Makeup: Creating unique makeup looks and inspiring confidence in your clients
In makeup industry, you are responsible for doing and applying makeup to your client and you should know how to properly do it for your clients. You should always be aware of the different techniques for applying makeup as per your client wants for their look. This not only includes knowing what products to use, but also how to apply them in a way that is flattering and looks natural. This will allow you to create the perfect look for your client and will surely return to your makeup service.
One of the most important things to keep in mind when applying makeup is to always start with a clean canvas. This means that you should make sure your client's skin is clean and free of any oils or makeup before you begin. Once you have a clean canvas, you can start to apply the various products. 
Doing the makeup is all about being creative and having fun. It's also about inspiring confidence in your clients. With a little practice, you can master the art of makeup and help your clients look and feel their best.
• Do Follow Up with Client: Build a strong relationship with your client and get their feedback
It's important to always follow up with your clients after their makeup session. This helps to ensure that they're happy with the results and also lets them know that you care about their experience.
When following up with a client, be sure to ask how they liked their makeup and if they had any concerns. It's also a good idea to ask if they have any upcoming events or special occasions where they might need your services again.
By taking the time to follow up with your clients, you'll be able to build strong relationships and keep them coming back for more!
• Do Ads: Advertise your makeup service to get more clients
In order to get more clients, you need to advertise your makeup services to get more clients. Luckily, there are some strategies you can use to advertise your makeup services and get more business. You need to be constantly promoting your services to make sure that your makeup service will be recognized by all your potential clients.

There are a few different strategies you can use to get more clients, and one of them is advertising. By placing ads in the right places, you can reach your target audience and let them know about your business. You can also run ads in local publications or online, you can reach a wider audience and let them know about your business. Make sure to include your contact information and a brief description of your services. You can also distribute business cards in local salons and other places where people might be interested in your services.
Another way to get the word out about your makeup services is to create a website or blog. Be sure to include lots of photos and information about your services. You can also use social media platforms like Facebook and Twitter to promote your business.
If you want to attract more clients, it's important that you market yourself effectively. Use these tips to get started and you'll soon see an increase in business!
Conclusion
In conclusion, the responsibilities of a makeup artist include making their clients look their best, maintaining their supplies, having a strong knowledge of the products they use and keeping up with the latest trends. They must be able to work under pressure, be organized, and have excellent people skills. With these responsibilities comes great satisfaction from knowing that you helped make someone's day just a little bit better.