There is no perfect makeup artist in the world. We all make mistakes, but with every mistake or omission we make in the beauty industry, we learn more to improve the service we do for our clients.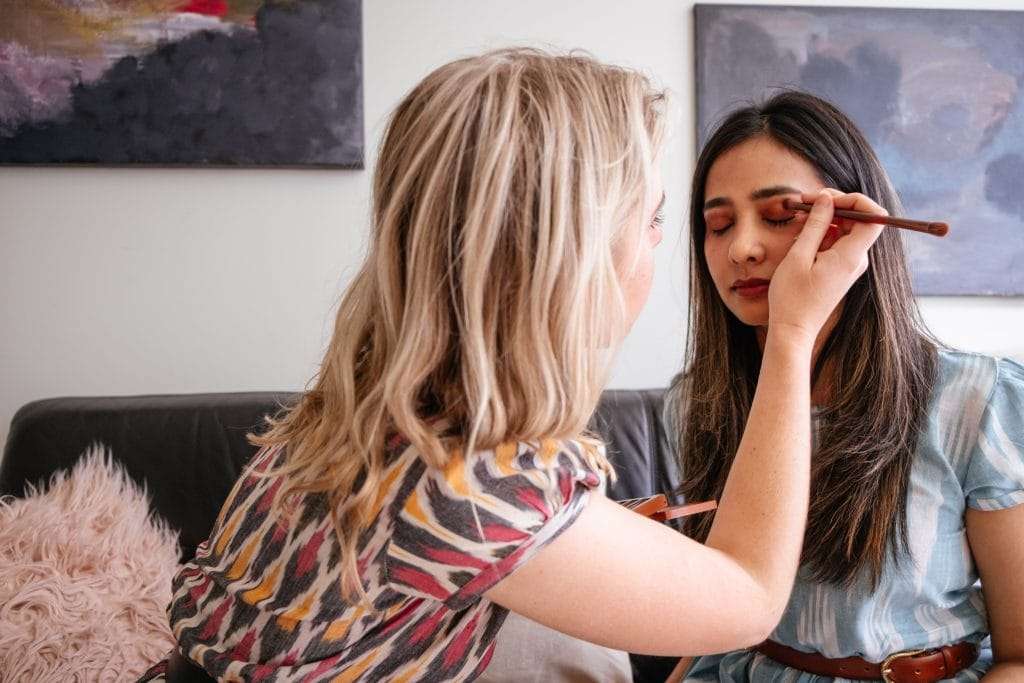 1. Using of Wrong Lighting During Makeup Application
When applying makeup, use appropriate lighting for the type of product you are using. Poor lighting can lead to errors in your application, which can be difficult to correct. It can lead to pixelation and uneven coverage. Incorrect lighting can make your makeup look cakey or heavy. The wrong kind of light can make your skin look dry, dull or even aged.
Here are some tips to avoid this:
Start by using a light source close to your face. This will help you better understand the contours of your face.
Use evenly distributed light on the face. Be aware of the angle at which you apply your makeup.
Avoid using light that is too bright or too dim.
Be careful not to use too much light.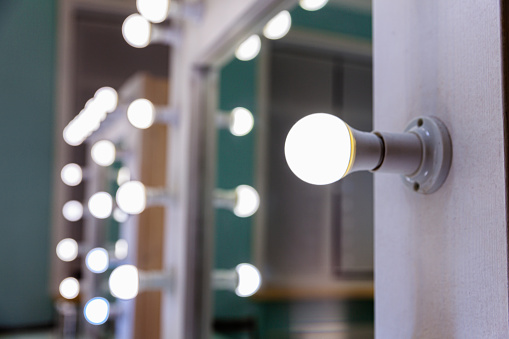 When choosing the right type of light for your makeup, keep in mind that you should always use natural light whenever possible. It is the most accurate light source and will give you the best results. If you can't use natural light, try using a bright bulb rather than a dim one.
Additionally, using the wrong type of light can also cause problems. Here are some tips for using lighting when applying your makeup: You should also avoid using artificial light sources such as a lamp or your computer screen. These types of lights can distort the colors of your makeup and make it look different from what it looks like in natural light.
2. Applying Primer/Foundation Before Moisturizing
Moisturizing everyday can make your skin smooth and hydrated. It can reduce the chance of developing extreme dryness or oiliness. Before applying any makeup to your face, make sure that you use moisturizing products to your face to improve the appearance of your skin. 
There are a few key moisturizing techniques that can help you get the most out of your products and ensure healthy, hydrated skin. Applying moisturizer before primer has maximum benefits. It will smoothen skin's surface for a more even foundation or concealer application and can even help makeup to stay on longer. If you have oily skin, use a moisturizer with Hyaluronic Acid  to help control shine throughout the day. If you have dry skin, use a moisturizing primer to help your moisturizer penetrate better.
Some people choose to apply a primer before moisturizing because they believe it will help the moisturizer last longer. Others use a primer to reduce the appearance of pores and blemishes. But it usually depends on your skin type, the sensitivity of your skin, because we are all not having the same skin type.
3. Applying Too Much Concealer
Concealer is similar to foundation, but it is thicker and hides dark circles, age spots, blemishes, acne and more by hiding pigments and blending them in. It can also be used alone to cover defects or marks in your face. Concealer comes in a variety of colors to match different skin tones, and it can be found in liquid and solid form.
Applying too much concealer can lead to cakey skin and a mask-like appearance. It can also lead to various skin problems. This can cause overproduction of sebum, which in turn causes clogging and loss of elasticity in your skin. It can also make your skin more sensitive to the sun, as well as other elements. Too much concealer can also lead to heavy coverage, which can make you look older and more wrinkled than you actually are.
Too much concealer can also be a problem for both women and men. For women, too much concealer can lead to dark circles under the eyes and a general lack of luminosity. For men, too much concealer can make you look overdone or fake. The best way to avoid this problem is to start with a light layer of concealer and build up as needed. Apply only a small amount, twice daily, to create natural-looking coverage. If you're using a foundation that's too light, add concealer before applying. A little goes a long way, so use a light hand when applying. And make sure you blend it well so there are no obvious lines.
4. Not Choosing The Right Color of Foundation
Foundation is one of the most important makeup products you can own. Not only does it make your skin look smooth and natural, the right color can also have a huge impact on your overall appearance. However, not choosing the right foundation color can be very embarrassing and can lead to a lot of unwanted attention.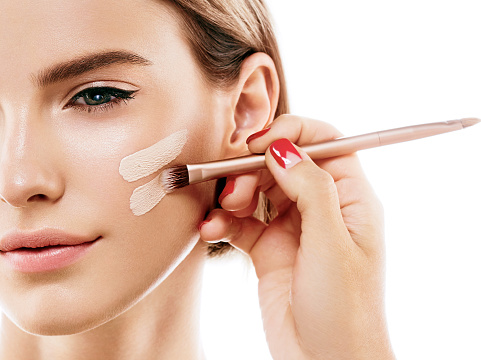 Foundation is a key part of your makeup arsenal and can make all the difference in your appearance. Not choosing the right foundation color can make you look older, more tired, and less shiny than you actually are. When choosing your foundation, be sure to consider your skin tone, undertone, and eye color. Here are some tips to help you:
There are a few things you need to consider to choose the right color for you: your skin tone, your skin tone, and the season. Start by experimenting with different colors on your hand or wrist. Consider your skin type when choosing the colors. You can do some research and find the foundation that best matches your skin tone.
5. Wrong Shade of Eyebrows
Eyebrows are one of the most important features of a person's face. They frame your eyes and add personality. They can make or break a look, and if not done well, it can be quite frustrating. Brow color can be an important part of your makeup routine, and there are plenty to choose from.
The ideal eyebrow color should be a few shades lighter than the hair on your head to create a natural look. If your eyebrows are too light, you might look sad or frustrated, while if they're too dark, you might look angry or cross-eyed. The right eyebrow tint can add depth and character to your face, so be sure to get it right. Here are some eyebrow shade color tips that you can consider:
Brown eyebrows are always in style, but they might look great if you have light brown eyes.
Gray eyebrows – If you have light brown or gray hair, don't dye it brown or black to match your hair color. Gray eyebrows look unnatural and will make you look older than your age.
Black eyebrows – It can give you a more intense look or just give you a more elegant look. If you have black eyebrows, it's important to keep them clean and healthy so they look their best.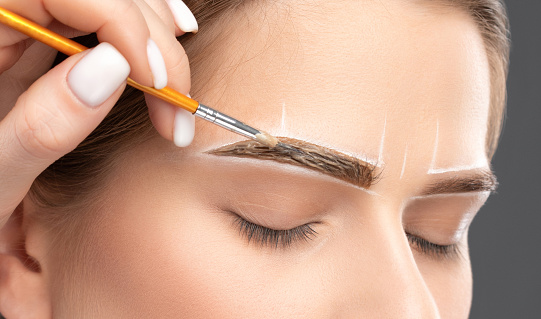 Here are three tips to avoid the wrong shade of eyebrows:
Consult a professional. A professional can help you find the right eyebrow shade for your skin tone and face shape. They can also help you create the perfect eyebrow shape for your face.
Test different shades before choosing one. This is especially important if you are using an over-the-counter brow product. You want to make sure the shade isn't too light or too dark for your skin tone.
Consider your hair color.
6. Wrong Shade of Eyeliner
Eyeliner has always been a personal choice. It is one of the most important products a woman can use. Some people like the look of the winged liner, while others prefer a more dramatic look. It can make or break an outfit, and it can add a touch of glamor or cutting edge to an appearance. But what if your eyeliner shade doesn't suit your skin tone or the shape of your face? Too light or too dark fake eyeliner can make your eyes look dead and tired.
A recent study showed that nearly 60% of women wear the wrong shade of eyeliner. The study showed that women often wear eyeliner that is too dark for their skin tone, which can make them look older and tired. In order to find the right eyeliner shade, it's important to consider your skin tone, eye color, and hair color. Darker colors are suitable for women with darker skin, while lighter colors are suitable for women with lighter skin. Blue eyes look great with light shades of eyeliner, while green and brown eyes look great with dark shades of eyeliner. If you have blonde hair, it's best to stick to light shades of eyeliner. Choosing the right shade of eyeliner will make you stand out.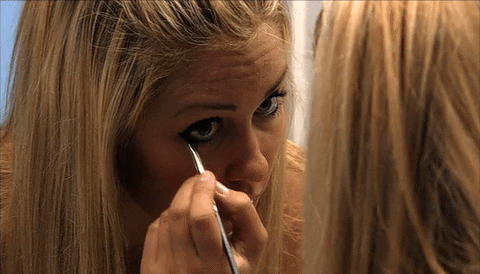 7. Applying Too Much Blush On
Blush is a popular makeup product that is used to add a pop of color to the cheeks. It is available in a variety of colors and can be used to create different looks. Blush can be used to add color to the cheeks or to make them appear more sunken.
Too much blush can give you an overly artificial rosy complexion. It can make you look red and pink, instead of natural. Before applying the blush, test it on the back of your hand to see how warm the color becomes. Apply blush sparingly to avoid making your skin look like it's about to break out. To avoid looking overdone, use blush sparingly and apply it naturally. To create the perfect flush, start with your cheeks slightly rosy and gradually add blush until you achieve your desired color. Use a light hand when applying blush to avoid accentuating any wrinkles or lines on your face.
When you apply too much blush, it can look unnatural and clown-like. The best way to avoid this is to start with a light layer of blush and add more as needed. If you have fair skin, use a light pink or peach blush. If you have darker skin, use a medium or dark peach blush. The wrong blush color can make you look sickly instead of healthy and glowing.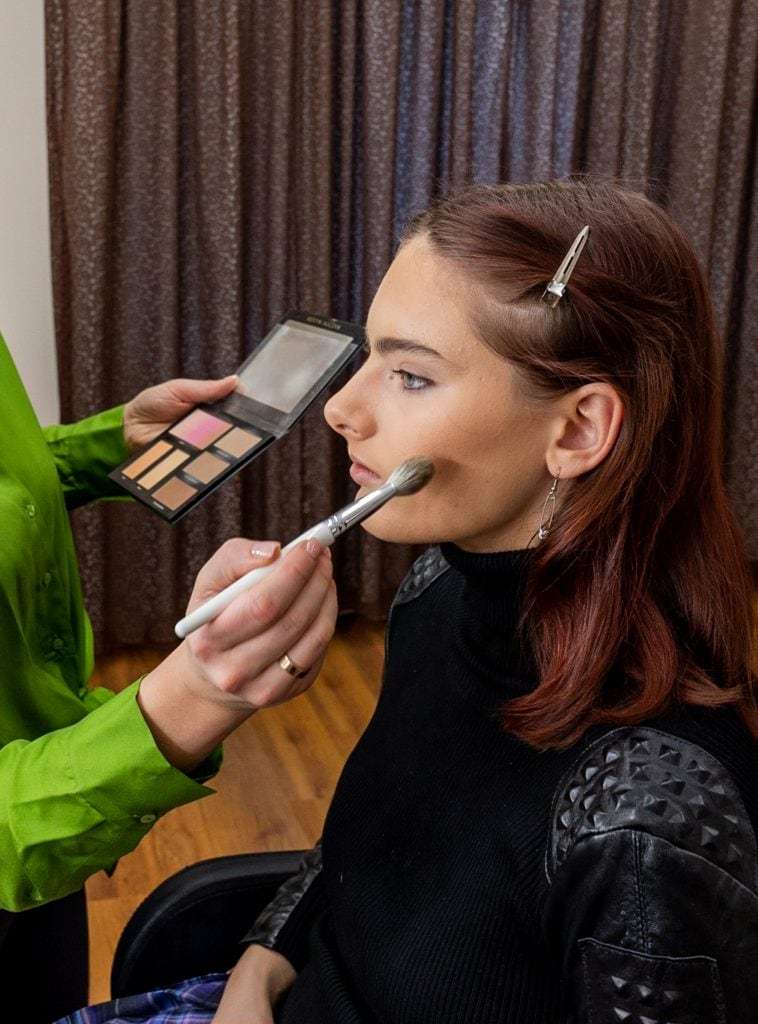 Blush applications can be tricky. You don't want to apply too much, but you also want to make sure the color suits your skin tone. You can talk to the professional makeup artist and learn some hacks and tips from them.
8. Applying Lipstick Before Prepping the Lips
Lipstick is a popular beauty product that people use to beautify their lips. However, many people don't know that lipstick can also be used to prep lips before applying other makeup products. Prepping your lips before applying lipstick is actually a good way to mask any dryness or flaking on the surface of the skin of your lips. It also helps the lipstick last longer. To do this, simply put a thin layer of lip balm or gloss on your lips and then apply your lipstick. This will help create a smooth surface for the lipstick to cling to and also add some extra moisture.
Always remember that your lips must first be prepared. This means removing any dead skin cells or other debris that may be on the surface which actually causes dry lips. One way to do this is to exfoliate your lips. However, if you don't have time to do this, you can apply lip balm or petroleum jelly, this is another way to prepare them easily.