Staying up to date with the latest makeup trends and techniques is crucial for any makeup artist looking to grow and succeed in the industry. As makeup trends continue to evolve, it's important to stay on top of the latest developments, and adapt your skills and techniques accordingly. In this post, we'll explore some of the best ways to stay up to date with the latest makeup trends and techniques, so you can continue to provide your clients with the best possible service.
Attend Beauty and Makeup Industry Events and Trade Shows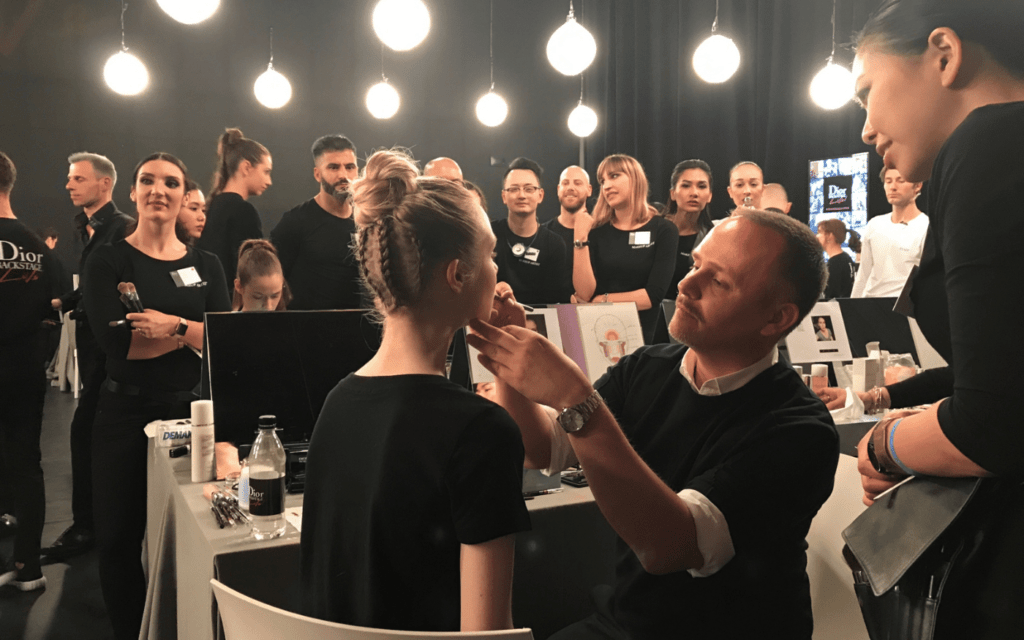 Attending beauty and makeup events and trade shows is a great way to stay up to date with the latest makeup trends and techniques. These events provide great opportunities to network with other makeup artists, learn about the latest products and techniques, and attend workshops and seminars led by experts in the field.
At these events, you can participate in hands-on workshops that teach new techniques, try out new products before they hit the market, and even meet your favorite beauty influencers. There's something for everyone at these events – whether you specialize in bridal makeup or special effects.
In addition to learning opportunities, attending beauty and makeup industry events is also a great way to expand your business. You can connect with potential clients or collaborate with other artists on creative projects.
Follow Influential Makeup Artists on Social Media
Makeup artists are the gurus of all things beauty, and they have taken over social media by storm! With a quick scroll through social media, you can find a plethora of talented makeup artists with their unique styles and techniques, which can be a great resource for staying up to date with the latest makeup trends and techniques.
By following influential makeup artists on platforms like Instagram, Tiktok, and YouTube, you can gain inspiration and insights for your own beauty routine. Some popular makeup artists to follow on social media include Pat McGrath, Lisa Eldridge, and Mario Dedivanovic.
Whether you're an aspiring makeup artist or simply looking to enhance your everyday look, following these influential makeup artists on social media is a must-do!
Subscribe To Industry Publications, Newsletters, and Websites

Subscribing to industry publications, newsletters, and websites is another great way to stay up to date with the latest makeup trends and techniques. These resources provide access to expert insights, tips, and tutorials on the latest makeup trends. Not only will you have access to valuable information, but it can also help you network with other professionals and keep your creative juices flowing.
Industry publications such as Makeup Artist Magazine provide comprehensive coverage of product reviews, interviews with top artists, and educational articles. Subscribing to their newsletter means that you never miss an issue – whether it's delivered digitally or in print. You'll be able to learn about new techniques and products before they hit the market.
Take Online Courses and Workshops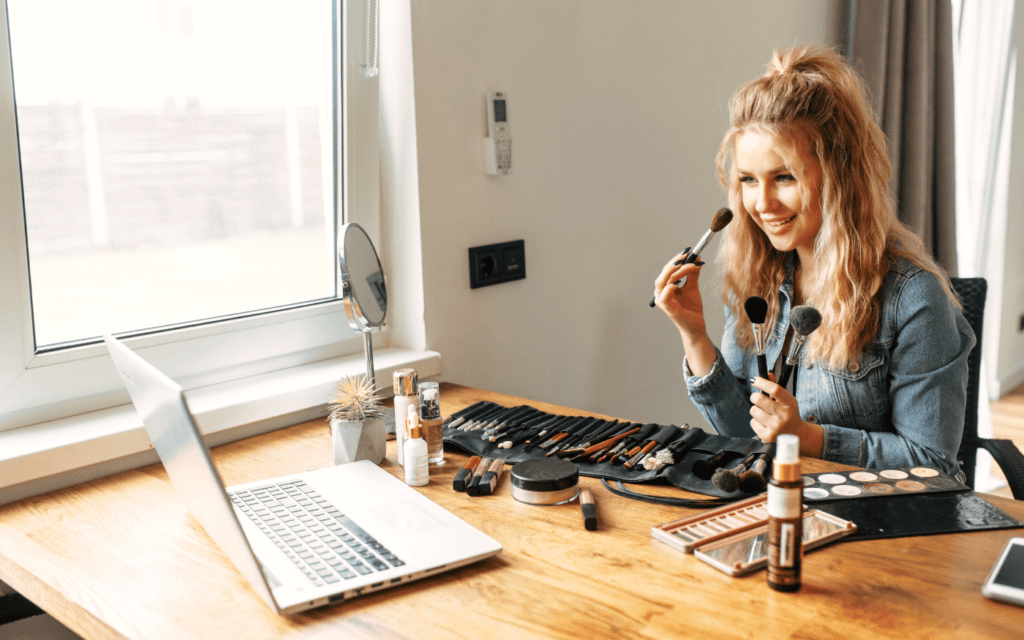 If you're a makeup artist looking to expand your skills and knowledge, taking online courses and workshops can provide access to in-depth knowledge and hands-on learning experiences. Online courses and workshops can cover a wide range of topics, from basic makeup techniques to advanced special effects makeup.
With the rise of virtual learning, there are now more options than ever before for professionals in the beauty industry. One platform that offers a vast array of courses and workshops is Anaivi Academy. You can visit our website to view all the courses available from basic techniques to advanced topics. All of our courses are taught by experienced professionals in the makeup industry who provide personalized feedback and support.
By taking online courses with Anaivi Academy, you'll not only be able to expand your skill set but also gain valuable networking opportunities with other professionals in the industry.
Experiment With New Techniques and Products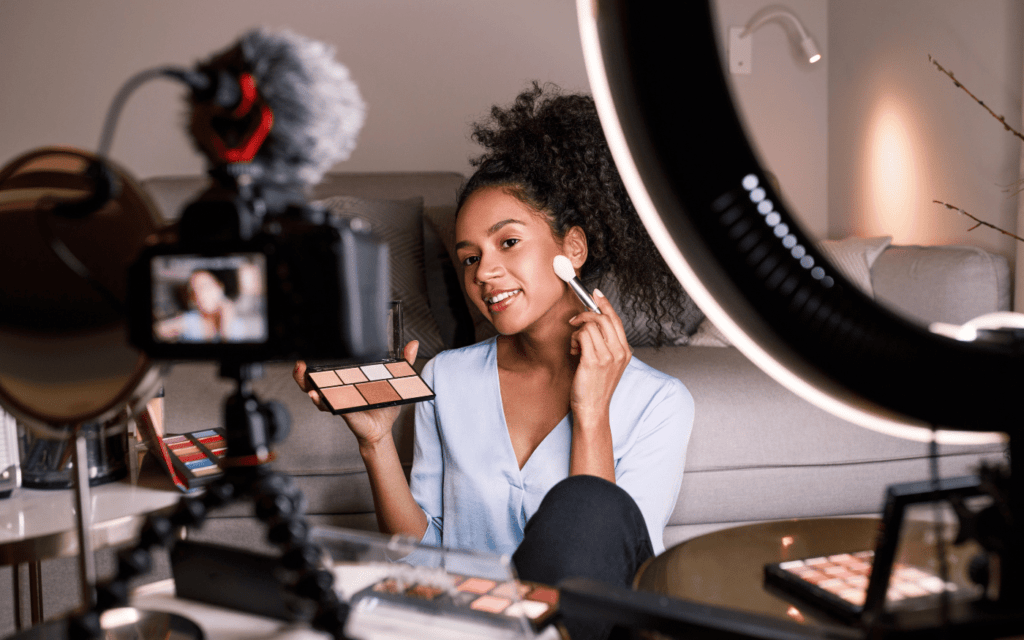 Experimenting with new techniques and products is essential for staying ahead of the curve in terms of the latest makeup trends and techniques. By trying out new products and techniques, you can expand your skills and knowledge, and find new ways to create innovative looks for your clients. However, it's important to experiment safely and effectively, by using high-quality, safe products and tools, and taking precautions to prevent skin irritation or allergic reactions.
Don't be afraid to step outside of your comfort zone and try something new – you never know what technique or product could become a game-changer in your career.
Key Takeaways
Staying up to date with the latest makeup trends and techniques is an ongoing process that requires dedication, curiosity, and a willingness to learn and grow. Remember, the beauty industry is constantly evolving, so it's important to stay adaptable and open to new ideas and approaches, in order to thrive as a makeup artist. As long as you create an environment for yourself that promotes learning and applies what you learn, you're well on your way to becoming an expert in the latest makeup trends. Take time out of your day to watch tutorials, experiment with products, attend workshops or classes, and don't forget to have fun along the way.