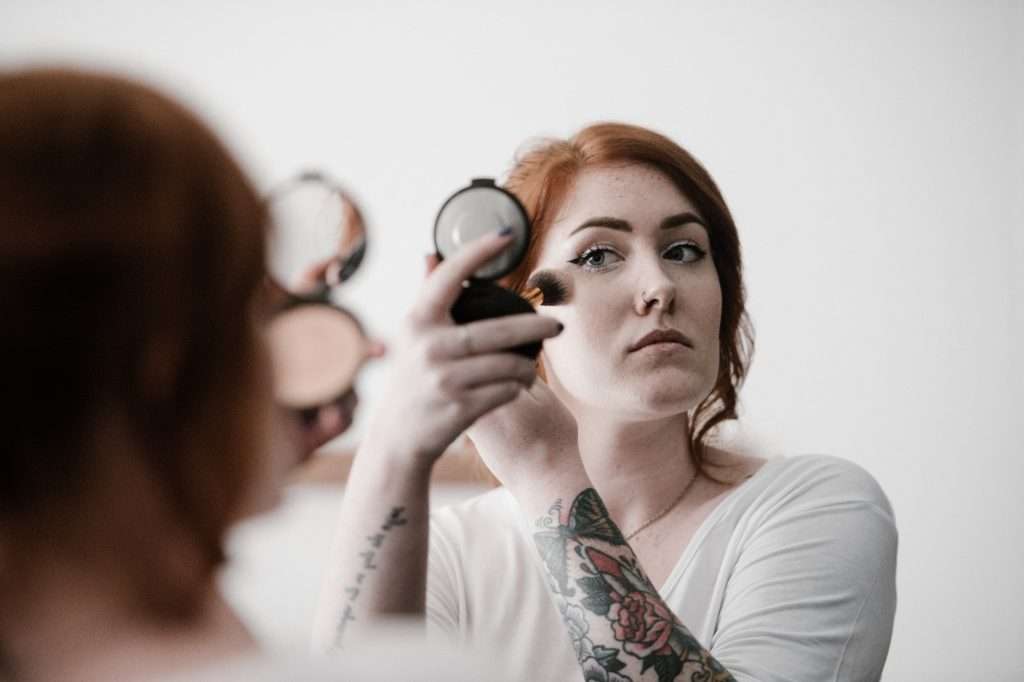 There are many reasons to highlight certain features of the face. The most popular highlighter spot is the apples of the cheeks, which naturally catch the light and frame the eyes. Highlighters can also be applied to the cupid's bow, middle of the bottom lip, or the lower chin to enhance the contours of the face and give a natural glow. For best results, dab highlighter on the high points of the face in these strategic locations.
Highlighters come in cream, liquid, and powder formulas. If you have oily skin, stick to powder highlighters. Powder highlighters last longer and are less likely to cause streaks and uneven coverage. Liquid highlighters can be applied with a damp sponge. A fan brush will give you sheer to medium coverage, while a tapered brush will provide more intense shine. Use a soft, tapered brush to apply a highlighter.
If you want a more natural look, use a brush with a small width.
Highlighter is a great makeup product for your skin, as it can give you a glowy finish that looks absolutely stunning. Highlighters have come a long way from their early days as makeup artists' secret weapons. It's not only becoming a popular trend this year but has become a staple of the makeup artist's toolbox.
Whether you're looking for a subtle look or a dazzling effect, highlighters can make your face stand out. The right highlighter color will make your face look radiant and beautiful. There are several different ways to use highlighters, so make sure you experiment!
A highlighter should be easy to blend in with your skin. Cream highlighters are easier to apply and blend in with your skin while liquid ones blend in with the foundation. Cream highlighters are easier to blend in and look more natural. Whether you want a bright pop of color or subtle shimmer, a cream highlighter is a perfect option. It doesn't require any special skills or expertise to use highlighters.
Regardless of its use, a highlighter is meant to make your skin look healthy. Using proper skin prep is crucial to achieving the perfect look. This doesn't mean a 10-step routine!
When properly applied, a highlighter can give your face a dewy, glowing complexion. Using a highlighter in the right places can make the difference between looking greasy and glowing. Whether you choose a liquid or cream highlighter, you should keep in mind that different formulas provide different results. A cream highlighter is better for the skin since it lasts longer. While a liquid highlighter will blend better on bare skin, it might look cakey if applied too heavily.