Here are some of the best products for skin prep before makeup application. Exfoliate, cleanse, moisturize, and use a nourishing eye cream. These products are made from natural ingredients to keep your skin fresh, moisturized, and protected from the elements. Activated charcoal helps draw out impurities, while green clay and chai spices help regulate your oil production and reduce shine. Try one or all! You'll see a big difference in your skin in no time!
Exfoliation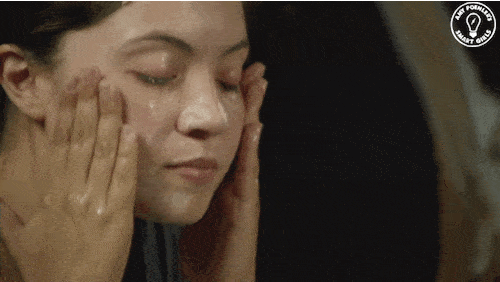 One way to prep your face for makeup application is to exfoliate. This helps to remove dead skin cells that can cause uneven makeup application. Exfoliating can also help to fade hyperpigmented spots and discolorations. Use a gentle exfoliating cream to ensure that your face is smooth and makeup goes on smoothly. If you have very dry skin, avoid using harsh exfoliators as these can irritate your skin.
When exfoliating the skin for makeup application, it's important to remember your skin's pH. You want to keep your skin's pH between 5 and six. The lower the pH, the more acidic your skin is. If you have acne-prone skin, look for a more acidic skin cleanser. Acidic cleanser formulas will help fight bacteria on the skin. While exfoliating your skin, remember to use a gentle, circular motion to remove the dead skin cells.
Cleansing
While makeup removal is essential to skincare, cleansing your face before applying makeup is just as important. The best way to prepare your face for makeup is to cleanse thoroughly and remove any excess oil. Whether dry or oily skin, you can choose any cleanser that best fits your needs. Here are some recommendations for your skincare routine. After cleansing, follow your cleanser with a gentle exfoliation. Exfoliating your face will make your makeup lay smoothly on top of your skin.
Depending on your skin type, you can choose a mild cleanser that is gentle on the skin. Use a dime-sized amount and gently massage it into the skin for 60 seconds, using circular motions. Rinse thoroughly with lukewarm water, patting your face dry. You can also opt for a specialized facial scrub. Try a gentle, creamy cleanser to get the most out of your cleanser.
Moisturizing
For an even base for your makeup, moisturizing your face is a must. Don't overdo it; too much moisturizer can feel heavy and greasy. Use a dime-sized amount and gently massage your skin, especially around sensitive areas. It will lock in your skin's essential oils, helping to prevent your makeup from flaking or smudging. You can also use moisturizer to smooth your skin before applying your foundation.
A moisturizing cream or lotion should be applied to the face and left on for five to 10 minutes. This time is good for applying under-eye makeup, hair styling, or even a self-administered lymphatic drainage massage. In addition to moisturizing your skin, a daily SPF is a must, especially if you're using exfoliating acids like glycolic acid or retinoids. Applying a broad-spectrum sunscreen with an SPF of at least 30 is essential.
Eye cream
There are many benefits to using an eye cream before applying your makeup. In addition to improving the skin's texture, it can soothe tired eyes and shrink pores. It is a great option for all skin types and a great way to prepare your skin for applying foundation. But you must use it correctly. This article will show you what works for your skin type. Read on to discover more tips to ensure you get the best results from your eye cream!
Firstly, apply an eye cream under your makeup before applying your daytime moisturizer. Usually, eye cream is light and should be applied with your finger. If you apply too much, the cream will be too rich and clog your skin's pores. Use a pea-sized amount, and do not apply it to the eyelids. After applying your eye cream, massage it around the area to increase circulation and reduce puffiness.
Drinking water
Whether you wear a full face of makeup or a minimal look, drinking water helps prepare your skin for a beautiful makeup application. Not only does water help balance out the skin's oil and moisture content, it can also make your makeup look more vibrant. Plus, it is natural on your skin, so drinking water before applying makeup will reduce the chance of overdoing it. Here's how to drink water for makeup application:
Start by cleansing your face. You can use a gentle cleanser to remove dead skin cells and toxins from your face. For dry skin, try L'Oreal Paris Micellar Cleansing Water. For oily skin, try Revitalift Derm Intensives 3.5% Glycolic Acid Cleanser. Next, exfoliate gently. A soft, smooth face is the best canvas for makeup.