As a makeup artist, you can reach out to potential clients online. There are many strategies you can use to advertise your business, including blogging. However, you must make sure to keep your blog business-related. You can post videos, tutorials, or projects related to your make-up business. You can also talk about the clients you have worked with. Blogging also allows you to express your creativity while maintaining your professionalism. In this article, we will talk about the best ways to promote your makeup artistry business online.
When it comes to advertising your makeup artistry business, you must consider your target audience. Who are you trying to reach with your message? Are you trying to attract potential clients? Are you trying to build relationships with other makeup artists? Answering these questions will help you determine the best way to promote your business online.
Markets for makeup artistry
The internet is a vast resource when it comes to marketing your makeup artistry services. Many people use it to find new make-up artists. A portfolio can be very effective at attracting potential clients. Be sure to include pictures of work you've done for clients in your portfolio. Use social media to increase your online presence and build your credentials. Ask friends and family for references or ask them to check out your work. Your friends' friends can also check out your portfolio.
Although makeup artistry is a multibillion-dollar industry, competition can be fierce. While being good at the craft may get you some jobs, you will need to stand out from the crowd and stay visible to clients in order to succeed. There are many markets for make-up artistry, so it's essential to expand your knowledge and skills to make the most of each one.
Here are examples of the target audiences to consider :
-Regular Clients who are looking for a makeup artist
-Brides to be
-Graduation and prom
-Makeup artists who are looking for new techniques
-Celebrities
-Corporate clients
– TV and film productions
-Fashion shows
-Photo shoots
-Live events
You should use your target audience to focus your social media marketing strategy. For example, if you want to attract more regular clients, post pictures of your work on Instagram and Facebook. Use hashtags that relate to your work.
Strategies to reach your target audience
Having a presence on all major social media platforms is imperative for any business, including makeup artistry. Social media is an inexpensive and highly effective way to advertise your business and build user engagement. By creating an account on Facebook, Twitter, and Instagram, you can increase your brand awareness and reach new clients without spending a lot of money. After all, most people turn to Google for everything, including finding a makeup artist.
Having a professional website and social media accounts is important for reaching your target audience. Create informative blog posts and online videos to keep your audience informed. Be sure to follow a consistent branding strategy across all channels. Paid advertising on Google and social media sites is another way to grow your business. If you aren't already using digital marketing strategies to promote your business, consider using them as part of your overall marketing strategy.
Hashtags to use
-#makeupartist
-#mua
-#beauty
-#cosmetics
-#eyeshadow
-#lips
-#glitter
-#glam
-#fashion
By using hashtags, you can reach a larger audience and get your work seen by more people. Posting regularly and using hashtags relevant to your work will help you gain new followers and grow your business.
The power of word-of-mouth
While online marketing is important, don't forget about the power of word-of-mouth. Ask your clients to leave reviews on Google and Yelp. Give them business cards to hand out to their friends. Offer referral discounts to clients who refer new customers to you. Word-of-mouth is still one of the best marketing tools you have at your disposal.
Cost of advertising your business on social media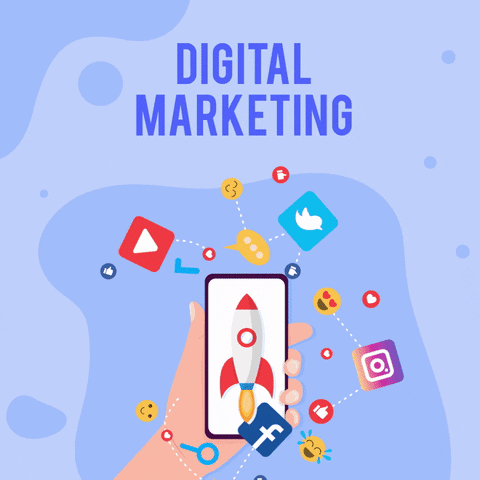 You will need to market your services aggressively in order to get new clients. Creating eye-catching posts can help spread awareness of your new venture.
The cost of advertising your business on social media will depend on the platform you use. For example, Facebook charges $5-$10 per day for their Boost post feature. Instagram has a similar service called Promote that starts at $10 per day. These are just a few examples, but the cost will vary depending on the platform you use.
Overall, you should expect to spend at least $50-$100 per month on social media advertising. This may seem like a lot, but it's worth it to reach new clients and grow your business.
While this option is not free, it does have many benefits. In addition to helping you promote your services, it is also incredibly inexpensive. It will not only help your business grow, but it will also allow you to better compete with your competitors. A good way to begin is by creating a tutorial video to showcase your skills. The popularity of tutorial videos will attract people and make you stand out among your competitors.
Another way to reach new clients is by offering referral discounts. This is a great way to incentivize your current clients to help you grow your business. By offering a discount, you are essentially giving them a commission for bringing in new business. This is a win-win situation for both parties involved.
Offering discounts is just one way to use incentives to reach new clients. You can also offer free services, contests, or giveaways. These are all great ways to attract new clients and grow your business.
By following these tips, you can build a successful marketing strategy for your makeup artistry business. Remember to focus on your target audience and use the power of social media and word-of-mouth to reach new clients. With a little effort, you can take your business to the next level.
Marketing your makeup artistry business doesn't have to be difficult or expensive. By using the tips in this article, you can reach new clients and grow your business.